Garage Door Service from Goodrow Door Solutions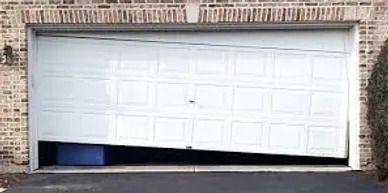 Emergency Garage Door Repair
Unexpected garage door emergencies happen and we are here to help! We will assess the situation, we will come up with a safe plan of action, and we will assure you and your garage are safe and secure.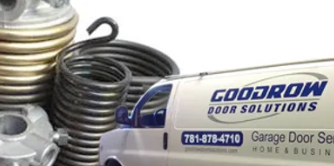 Garage Door Service Calls
Regular garage door service calls are scheduled within two hour windows for your convenience. We will diagnose the main issue, we will thoroughly inspect your garage door and opener, and we will provide you with the diagnosis as well as our suggested garage door repair or replacement, if needed.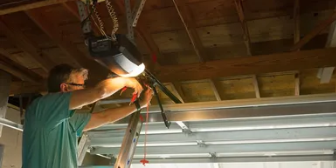 Full Tune Ups / Rebuilds
Most doors can benefit from this garage door service and it will add years to your garage door's life. This type of garage door repair includes: replacement springs, cables, pulleys, and rollers, door adjustment and lubrication, and a two-year parts warranty. For best results, we recommend this garage door service every 6-10 years.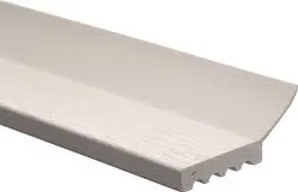 Garage Door Weather Seals
Over time your garage door weather seals will dry out, break, and stop functioning. We offer top and side garage door seal replacement to keep your garage protected.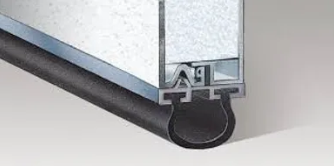 Garage Door Bottom Seals
We offer garage door bottom seal replacement for your wood or steel doors to protect the inside of your garage.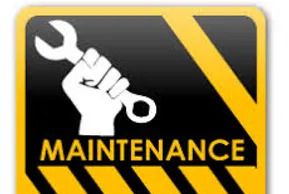 Annual Garage Door Maintenance
To get the most out of your investment in garage doors and to keep your system safe and reliable, we recommend yearly maintenance for both residential and commercial garage doors. Call to schedule your garage door service now.
Common Garage Door Repairs
Warning Signs
If you see any of these on your door, it's time to call Goodrow Door Solutions for garage door service.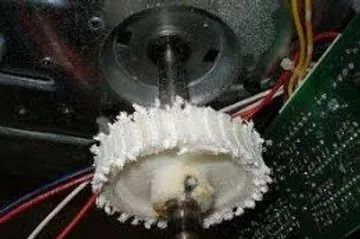 Worn Gear
The gear / sprocket inside your garage door opener wears out over time. If you push the button and you hear the opener running but the door is not moving, it could be the gear / sprocket. Give us a call. We recommend replacing the entire gear sprocket assembly.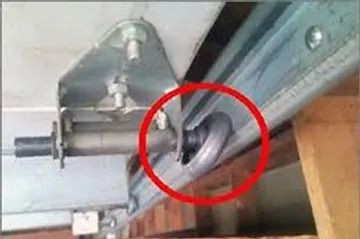 Worn Out Rollers
Bearings in the rollers can wear out and cause your door to jam or fall out of its track. We recommend heavy duty 11 ball nylon rollers as replacements.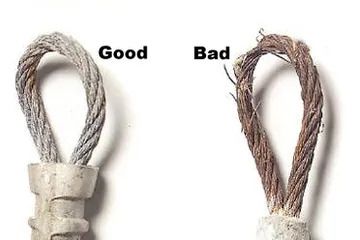 Frayed Cables
Cables can fray or rust at any point along their length. If you see this, call ASAP as this can be dangerous. We recommend replacing your cables with 1/8" thick cable.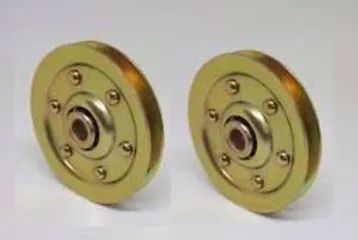 Pulleys / sheaves
The bearings in the pulley / sheave system can wear out and cause the door to shake violently as it moves. If your door is shaking and sticking, it's time to replace the pulleys. We recommend replacing them with 3" heavy duty sheaves.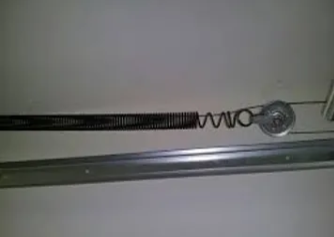 Stretched Extension Springs
Extension springs do all of the heavy lifting of the door. Over time, they wear out and become weak or break. They do not always show visual signs before they break, but if you see a stretch like this it's time to call us for garage door spring repair. We suggest replacing them with double end loop springs with the correct weight rating. Always replace the springs in pairs.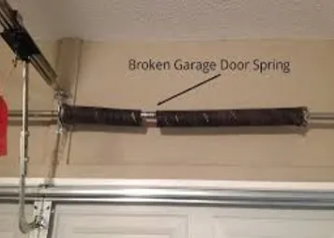 Broken Torsion Spring
Some doors use a torsion spring instead of an extension spring to do the heavy lifting of the door. As with extension springs, torsion springs wear out over time and become weak or break . If you see this your door will not open and it's time to call us for garage door spring repair. Some doors have one spring while others require two. If there are two, always replace the pair.