Garage Door Repair Services
Bridgewater | Easton | Mansfield | Sharon
And Surrounding South Shore Towns
Need Garage Door Service With Integrity?
Trust Goodrow Door Solutions to Take Care of You!
Garage doors play a crucial role in ensuring the safety of your property and your loved ones, and they are the largest moving part of your home. If you run into an issue with your garage door at any time of day or night, give Goodrow Door Solutions a call. We have you covered with 24-hour emergency garage door repair, and we can expertly advise you on any potential garage door installations or replacements.
Why choose Goodrow Door Solutions for your garage door repair?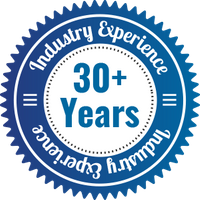 We have been in the garage door industry for over thirty years. We have the passion and experience required to efficiently and effectively take care of all your garage door needs.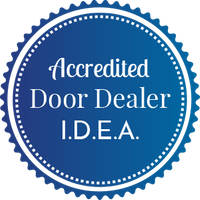 Goodrow Door Solutions is committed to garage door excellence. We are an Accredited Door Dealer from the Institute of Door Dealer Education and Accreditation (I.D.E.A.).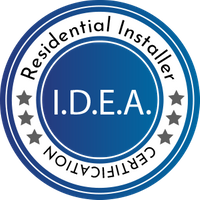 Jay Goodrow, the owner of Goodrow Door, earned his Residential Installer Certificate from I.D.E.A. because he strongly believes in professional, reliable, and honest garage door service.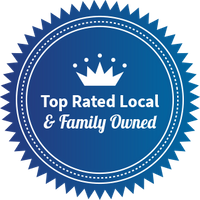 We are proud to be a small, family-owned garage door service company. We are also a Top Rated Local business because our high-quality work leaves our customers satisfied.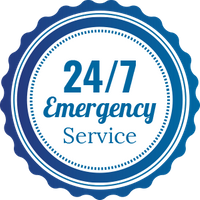 We'll ask you for feedback on our garage door service because we strive for excellence. Online reviews also help our family-owned business thrive.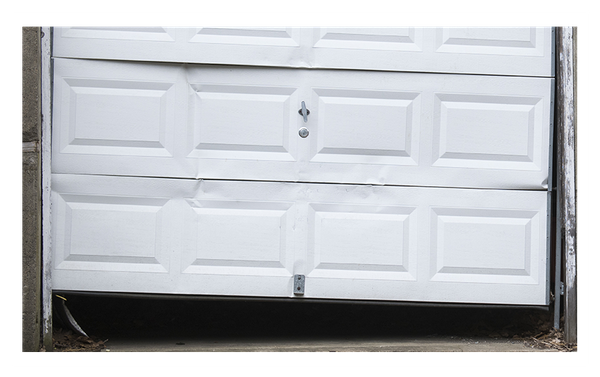 Call Goodrow Door Solutions right away for garage door service if you experience any of the following issues:
Your garage door is shaking or vibrating excessively

Your garage door has come off of its tracks

Your garage door won't open or close correctly

Your garage door is sagging or making strange noises

You notice frayed cables, stretched springs, or broken panels

You notice anything that doesn't seem right!
The Goodrow Door Experience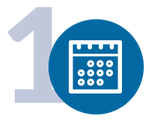 Schedule a garage door repair
Contact us online or call us at (781) 878-4710 to schedule your garage door service call. We will work with you to find the time that best fits in your schedule.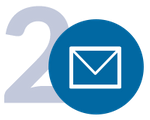 Receive arrival information
Your garage door professional will communicate directly with you to keep you updated on the exact time of arrival and leave you with no surprises.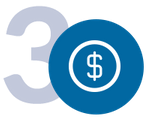 Understand pricing upfront
After inspecting your garage door, we will clearly communicate the diagnosis, our repair recommendations, and the estimated cost before any work begins.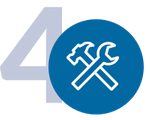 Repair your garage door
We will do whatever needs to be done to restore your garage door to its peak performance! We will not leave until you are 100% satisfied.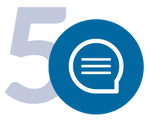 Let us know how we did!
We'll ask you for feedback on our garage door service because we strive for excellence. Online reviews also help our family-owned business thrive.
Common Garage Door Repairs
Warning Signs
If you see any of these on your door, it's time to call Goodrow Door Solutions for garage door service.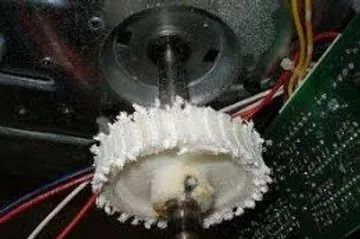 Worn Gear
The gear inside of your garage door opener wears out over time. If you push the button and can hear the opener running, but the door is not moving, this is likely the problem. We recommend replacing the entire gear assembly all at once.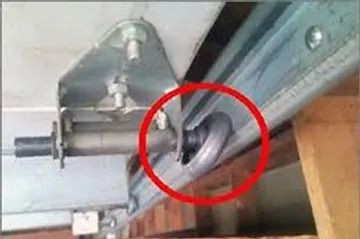 Worn Out Rollers
Bearings in the rollers can also wear out over time. When this happens, it usually causes your garage door to jam or fall out of its track. If this is the case, we recommend a replacement with heavy-duty nylon rollers.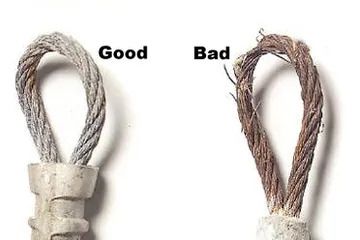 Frayed Cables
Cables can fray or rust at any point along their length. If you notice a frayed or rusting spot on any of your garage door cables, call us as soon as possible because this is hazardous. We recommend replacing them with ⅛" thick cable.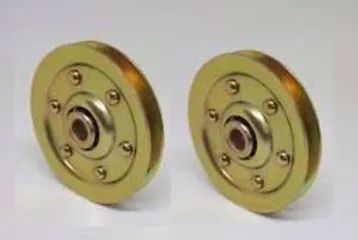 Pulleys / sheaves
The bearings in the pulley and sheave system can wear out and cause your garage door to shake violently as it moves. If you notice shaking or sticking, it's time to replace the pulleys. We recommend 3" heavy-duty sheaves.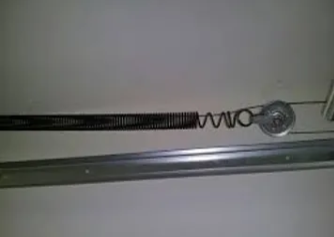 Stretched Extension Springs
Extension springs do all of the heavy lifting of your garage door. Over time, they will lose their strength and stretch. There's not always a visual sign before they break completely but it is inevitable. We recommend replacing them in pairs.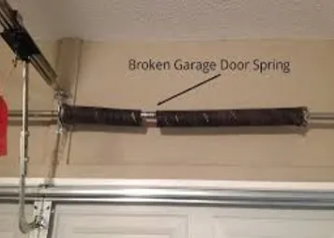 Broken Torsion Spring
Some garage doors use a torsion spring instead of an extension spring. These springs also wear out over time and become weak or break. If this happens, you won't be able to open your door and it's time to call us for garage door spring repair.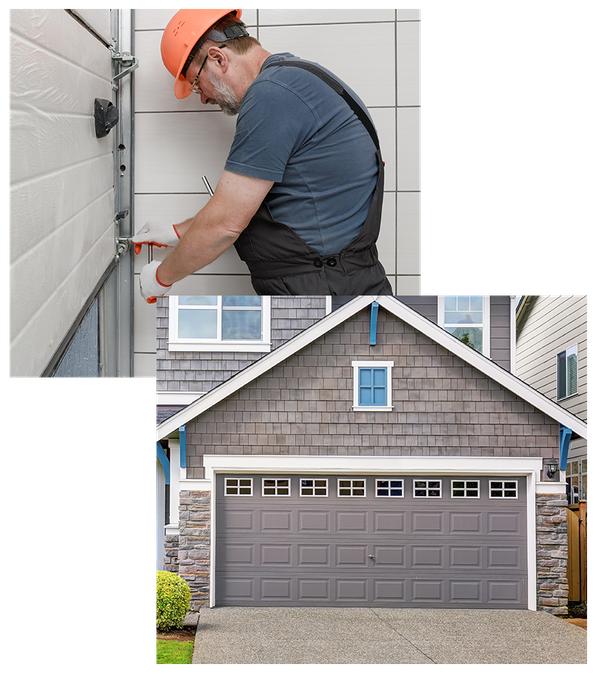 Other Garage Door Services
In addition to 24-hour garage door repair, Goodrow Door Solutions also offers the following garage door services.
Garage Door Installation
Do you need a garage door professional to install an entirely new set of garage doors? Our comprehensive garage door installation services will take care of everything from start to finish. Regardless of whether you'd like to install steel, wooden, or glass garage doors, Goodrow Door Solutions will get the job done right.
Garage Door Opener Installation
If your garage door opener is ancient or ineffective, or if you're interested in a different type of opener for noise reasons, we would be happy to help you with your garage door opener installation. Whether you're looking for a belt drive, chain drive, direct drive, or jackshaft garage door opener, we can help.
Garage Door Replacement
If your old or faulty garage door is on its last legs and it's time for a new one, trust Goodrow Door Solutions with your garage door replacement. We will ensure the job is done correctly the first time, with high-quality workmanship. We will also be able to help you dispose of your old garage doors.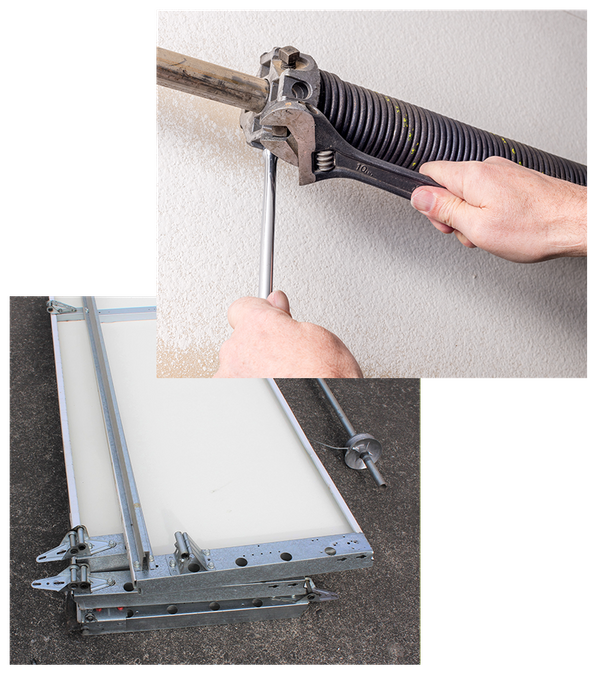 Garage Door Panel Replacement
We get it, life happens. If for some reason you have a broken garage door panel or damage to a specific section, then we can usually repair or replace that area. That way, you won't have to bear the costs of a full garage door replacement and your garage door will still be restored to its normal function.
Garage Door Seal Replacement
Over time, the weather seals on your garage door will dry out, break, and stop functioning. We offer top, side, and bottom garage door seal replacement. Having seals on all sides of your garage door is crucial if you'd like to keep the inside of your garage and your belongings protected from the elements and unwanted critters.
Garage Door Maintenance
To keep your garage door system safe and reliable, we recommend yearly maintenance. We also offer full tune-ups, which can add years to the life of your garage doors. This type of garage door repair includes replacement springs, cables, pulleys, and rollers, as well as door adjustment, lubrication, and a two-year parts warranty.